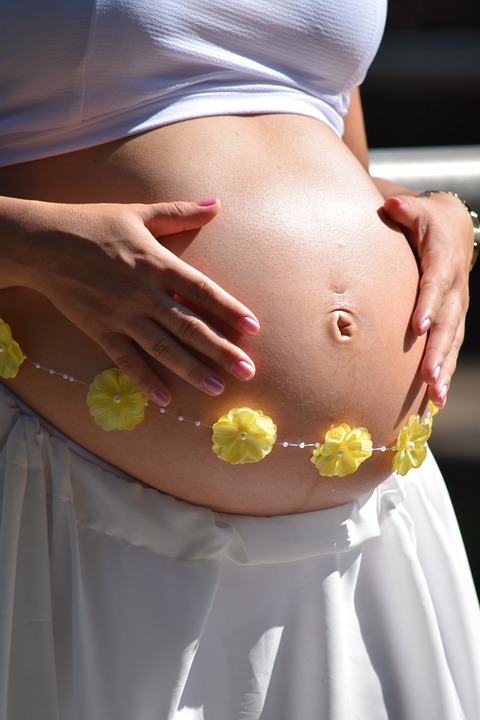 Our "What is a Doula?" series has been trying to take a deeper look into what it means to be a holistic doula in a general conceptual sense. But what does it really mean to be a doula? What are the rewards and challenges? What inspires the people who do this job daily? That's what we're going to explore in Part Three, what it means to be doula in a practical sense and specifically, what it's like to be a doula in Michigan.
Being a Doula in Michigan
Have you ever wondered what it would be like to be a doula in Michigan? It's a calling for many women to attend to mamas and their families as they go through their year of pregnancy, birth and postpartum. They may be drawn to medical advocacy, to supporting women, or be in love with all things babies & birth! In practice, doulas provide a range of both physical and emotional support to mothers and their partners during the childbearing journey, offer education, and represent a continuum of care in a medical system where mothers might meet up to 40 new faces when they birth in the hospital.
Helen Kociba has been a doula for about 20 years, and now practices in the 'Thumb' area of Michigan. A doula that passionately lives her creed that "I go where women need me," she has attended women in hospitals all over Michigan, including Rochester, Battle Creek, Alpena, Mount Pleasant, Bad Axe, Lansing and Midland. Helen's even attended births in Florida and New England, expanding her insight of birth even more. "There's a higher level of care here in Michigan. I've been to births at the Yale hospital, and there is not the 'personability' that we have in Midwest culture. We're eclectic!"
As she puts it, "It started by accident. I was a nurturing person, sort of a mothering presence." This is an organic and natural way women often begin supporting other women as they go through labor and birth. "I did not know what a doula was, to be honest. I did whatever the situation and mom seemed to need. Sometimes this meant taking pictures, or just being a body offering support to everything that was going on in the room. It's now gone all the way to situations like where the dad is in Afghanistan, and I'm not only supporting the mom in her labor, but helping Dad stay connected on Skype while she is pushing out their baby."
Since 2010, Helen has expanded her work by becoming a Certified Holistic Doula, as well as a Certified Traditional Naturopath, through the Naturopathic Institute of Therapies and Education (NITE) in Mt. Pleasant, MI. When asked what she liked best about being a doula, she replied, "I think being a doula is giving homage to what birth used to be – an old way about it before there was a lot of fear and intervention. It drew me in, seeing the amazing reaction that moms have. There have been times I've been invited to cut the cord, and there is a magic about the whole thing. I love helping the dad be a part of the process, too.
"In history, I think that birth was taken seriously, it was sacred ground. Not just anyone would be allowed at birth. Then birth became more mechanicalized, and medical. It has turned in to something else…. Birth is now on a timeline. Being a doula brings that good and amazing work back to birth again. My position is to support the process as much as the mother."
Another experienced doula, Katy Gladwin, practices in Southeast Michigan where she has been a doula and homebirth assistant for nearly seven years. "There is a lot of need for doulas. Being a doula has become more popular, and the understanding of what a doula should be doing has changed." Like Helen, Katy then references the ancient traditions of attending birth, "…but the role of doula hasn't. Even just having an advocate in the room will help." Katy was drawn to being a doula & advocate "after seeing women treated unfairly (in the health care system), and being given a hard time when they tried to be fully informed." She added, "My biology degree has been helpful. I draw on it to understand and translate 'medical-speak'. And it's added to my ability to teach women what to expect."
Both Katy and Helen have found that educating their clients is taking on an increasingly critical role in mothers understanding their choices. Both meet with their clients before the birth, and are finding that educating their clients about the need to see beyond pre-conceived notions of birth are paramount. "I think this is a 'save me' culture," noted Helen, "and the outcomes are better the more time moms spend with someone who encourages normal birth, and who empowers them to believe in their bodies." Katy reflected that as each birth experience added to her expertise, she then shared this body of accumulated information with her clients. Combined with her empathy and intuition about what may be needed, this continued the traditional handoff of generational experience & support.
In Michigan, we're fortunate to have a generally favorable reception as doulas into the medical birth system, and many women also include doulas in their Michigan homebirth. The exact number of doulas practicing is hard to pin down; US organizations registering doulas have between 6,000 & 7,000 members. Although several hundred Michigan doulas list their services on associated websites, there are probably more doulas than that attending births. Yet, as reported on EvidenceBasedBirth (link is
https://evidencebasedbirth.com/the-evidence-for-doulas/
)
"In a 2012 survey that took place in the U.S., 6% of birthing people said they used a doula during childbirth (Declerq et al., 2013), up from 3% in a 2006 national survey (Declerq et al., 2007)." So, with nearly 4,000,000 births annually in the US, the need and opportunity for doulas is a growing field!
Doulas can prepare themselves to be powerful agents of positive change by seeking education that draws on the actual experience of professionals in the field of birth support, like Katy and Helen did. Such unique & detailed perspectives, along with clear guidance on how to be an educator, give new doulas a jumpstart in being effective, confident advocates for their clients. Together we are increasing the empowerment of our Michigan Mamas to make informed choices and be supported in safe, healthy births!