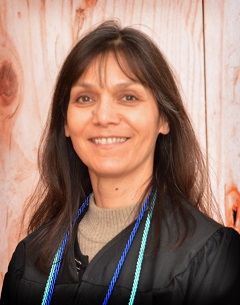 Nia-Avelina Aguirre, CN, ND, WMM
Nia-Avelina Aguirre, CN, ND, WMM, is a graduate of NITE. She has been in the natural health, fitness and wellness profession since 1983 with an honors degree in exercise science and sports medicine and additional classes in naturopathy at Bastyr University. She is a certified holistic manual medicine practitioner; and trained in several energy therapies, yoga and Pilates. She currently sees clients at her offices in Ann Arbor, Chelsea and Midtown Detroit.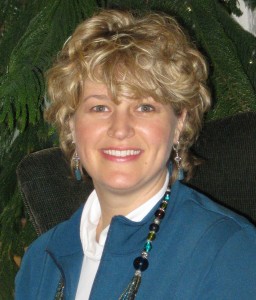 Bessheen Baker, N.D.
Bessheen Baker, N.D.,the Director of Education and Founder of NITE, has a Bachelor of Science degree from Eastern Michigan University and a Doctor of Naturopathy. Her areas of interest include Iridology, Sclerology, Kinesiology, Nutrition, Herbology, Homeopathy, Essential Oils and Meridian Body Work. Drawing on more than 30 years of experience in the field, Bessheen is in high demand as a motivational speaker and has spoken throughout the country on natural health. She brings a lot of energy and humor into the classroom and always finds a way to fit more into your brain than you thought possible!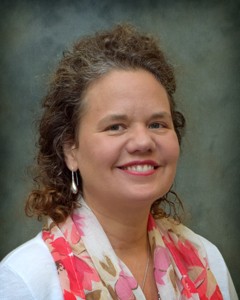 Beth Bailey Barbeau, B.S.
Beth Bailey Barbeau, B.S., is a Traditional Midwife, Master Childbirth Educator and Resonance Repatterning Practitioner with a Bachelor of Science degree from Antioch College. Beth's passion for birth spans nearly 30 years and includes midwifing homebirths, attending hospital births in the role of doula and monitrice, and teaching at all levels, from college students to expectant parents and medical professionals, on related topics including infant care and breastfeeding. Beth brings her wonderfully engaging and lively teaching style to the Magic and Anatomy of Birth I & II.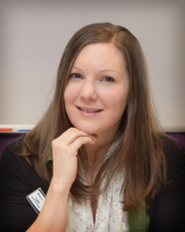 Lori Becker, CN
Lori Becker, CN, Lori is the instructor for the fourth-year program course "Sacred Geometry and the Healing Art of Feng Shui". Lori is dedicated to teaching the art of creating sacred space and as a Feng Shui Advisor, she assists clients on their path with a dynamic approach to healing. Lori attended Delta College for Graphic Design and Art History. Lori has also earned a Permaculture Design Certification under Wayne Weiseman who is the Founder the Permaculture Project LLC. Lori's ongoing area of specialty and personal focus resides in Hermetic Science and Philosophy. Lori is passionate about applying this powerful philosophy and the Fundamental Laws of Nature to the training and development of her students as well as clients. Lori is a graduate of the Doctor of Naturopathy Program at The Naturopathic Institute of Therapies and Education.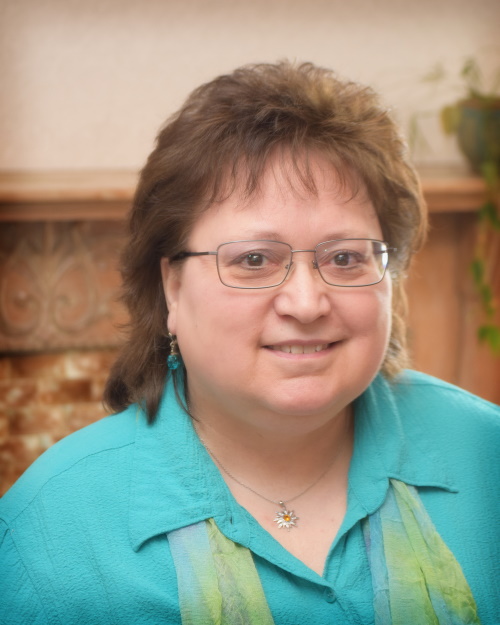 Dr. Andi Christopher
Dr. Andi Christopher is the new Academic Advisor at the Naturopathic Institute! Dr. Christopher has spent over 40 years supporting people with disabilities as the Director of Services for a local Rehabilitation Organization. Dr. Christopher (Andi as she likes to be called), has always had a passion for helping others. While working, Andi decided it was time to acquire a formal education in natural health therapies. She completed the four-year diploma program at the Naturopathic Institute in 2012, and is now a Board Certified Naturopathic Doctor and Certified Naturopath. After retiring from her long career, Andi chose to continue to help others by becoming the Academic Advisor at the Institute where she will continue to support students in meeting their goals and accomplishing their dreams. You can reach Dr. Christopher at the Institute by email: contact@naturopathicinstitute.org and in the Subject Line type: Academic Advisor. She can also be reached at (989) 773-1714, Ext. 45.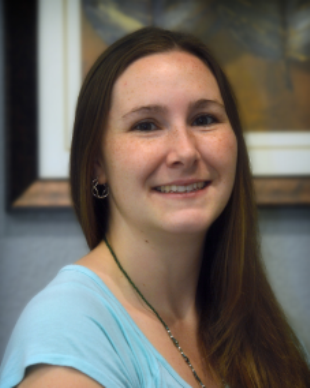 Denise Denman, CN, ND
Denise found her way to the Naturopathic Institute in 2014, where she enrolled in the Naturopathy Program. She is a recent graduate of the natural health four year program and was awarded her Certified Naturopath diploma and Board Certified Naturopathic Doctor credential in May 2018. Denise is the instructor for the Reflexology labs in the Therapeutic Bodywork Practitioner program.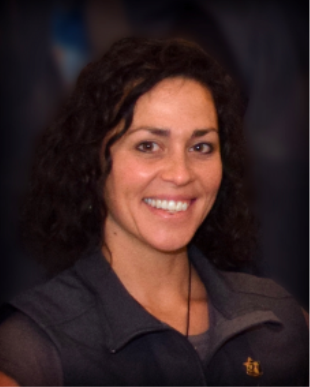 Heather Dexter
Heather Dexter, is a board-certified naturopathic doctor with a passion for all things natural. Though she works with a varied clientele with a multitude of diagnoses and ailments, she specializes in working with women during their childbearing years, and children. As a holistic doula and natural childbirth instructor, she believes in the body's ability to create and give birth naturally. Heather is an attachment parenting advocate and truly believes there is a natural remedy for every ailment. Heather is the instructor for Glandular Symphony, Anatomy II, Anatomy III and Naturopathy for the Childbearing Year.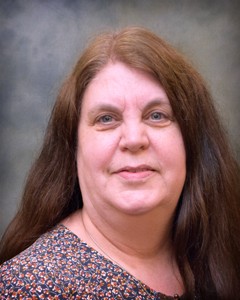 Jan Doerr, ND, MA, CTRS, ACC
Jan Doerr, ND, MA, CTRS, ACC, is a graduate of Central Michigan University with a Bachelor of Science in Psychology and Therapeutic Recreation as well as a Master of Arts in Recreation & Park Administration with an emphasis in Recreation for the Ill and Handicapped. Jan has 40 years of experience working in health care as a recreational therapist and has taught college courses at Central Michigan University and Saginaw Valley State University for 10 years. Jan has been teaching at NITE since 2005.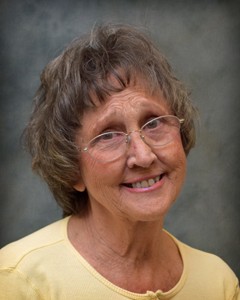 Jacquelynne Featherly, CCH, CN, DIHOM, MIHfI
Jacquelynne Featherly, CCH, CN, DIHOM, MIHfI, graduated from NITE as a certified Naturopath in 2002, along with the passing of the ANA Board Certified Testing. Prior to that she graduated from the British Institute of Homeopathy in Toronto in 1998. In 2014, she became Classically Certified in Homeopathy. Jackie has taught study groups for the National Center for Homeopathy since 1988. She has used homeopathic medicine and studied with world-famous homeopaths for 41 years. She delivers a wealth of information, in a systematic way to help students use homeopathic methods to combat acute and chronic problems. This educational course is intensive, intriguing, informative and usable.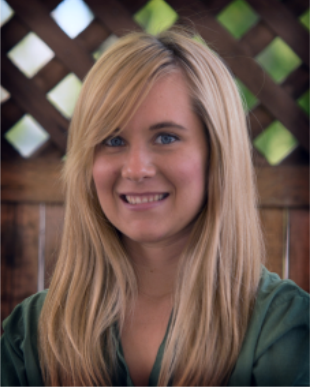 Rachel Friesen, C.N., B.C.N.D.
Rachel is a Board Certified Naturopathic Doctor and in the process of becoming a licensed massage therapist as well as getting a degree in psychology. She is a health consultant at Herbs etc and has a passion for helping people empower themselves through better self-care. Rachel encourages a holistic approach to health which emphasizes the balance of the physical/structural, mental/emotional, and spiritual aspects of the body. Her goal is to help people understand their individual bodies better and determine natural ways they can use to care for them. Rachel teaches in both the Natural Health and Therapeutic Bodywork Practitioner programs.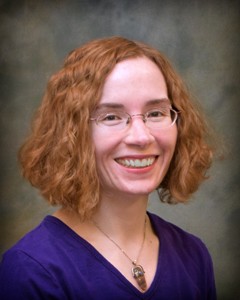 Amy Jo Howard, C.H., C.N., N.D.
Amy Jo Howard, C.H., C.N., N.D., is a graduate of the Naturopathic Institute of Therapies and Education as a Certified Naturopath and a Certified Homeopath. She also has a Bachelor of Science from Central Michigan University in English. Her love for communication, people and natural healing led her to formally study the field of natural health. Amy enjoys specializing in Reflexology, CranioSacral Therapy, Homeopathy, and Colon Hydrotherapy. A good listener and knowledgeable instructor, Amy teaches students how to blend such qualities to enhance skills in this field.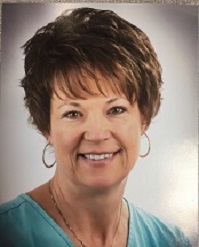 Laura Johnson, M.T.
Laura is a resident of Bay City and graduate of the first TBP class at Naturopathic Institute. She has been practicing massage and bodywork therapies since her graduation in June of 1999. Her experiences include work in any and all aspect of the massage world. She has worked with chiropractors, physical and occupational therapists, and in the day spa industry. She also has experience in being an independent contractor and a sole proprietor of her own massage business for several years. Laura's areas of expertise include sports and integrative massage and myofascial release. She also has a strong background in anatomy and physiology. Her hobbies include watching sports of any kind, photography and spending time with her family and friends.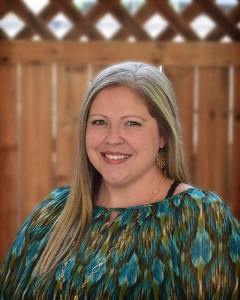 Helen Kociba, N.D., CHBD
Helen Kociba, N.D., CHBD. Helen is a board certified traditional Naturopathic Doctor, Holistic Birth Doula, and owner of Wise Woman Natural Health Center in Bad Axe, MI. She has witnessed the miracle of birth for the last 20+ years as well as practiced as a Naturopathic Doctor for the last two years. She has earned both of her diplomas from the Naturopathic Institute of Therapies and Education. Her passion for women's health has expanded to helping the whole family. She not only provides consultations, but also teaches community natural health classes each month. She is the newest instructor at the Naturopathic Institute teaching the Conception, Childbirth, Childhood class where she will share her wisdom, experiences and skills with students.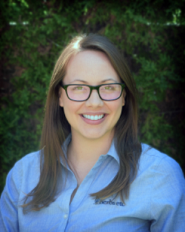 Leah Meadows, LMT
Leah Meadows, LMT, Leah originates from Bad Axe, which is located in the thumb of Michigan. She conducted her massage education at Baker College of Cass City. In December 2013, she graduated from their massage program. Shorty there after, she began her venture at NITE. She plans to finish the Naturopath program. Leah also studied at Central Michigan University, and earned her B.S. in Psychology. Leah has a passion for learning and teaching others about her studies. Leah teaches lab classes in the Therapeutic Bodywork Practitioner program.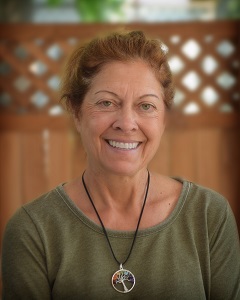 Barbara Nurenburg, C.N., N.D.
Barbara Nurenburg, C.N., N.D., received her certification as a Naturopathic Doctor from the NITE. She attended Blue Heron Academy, where she received her National Certification as a Medical Massage Therapist as well as completing and receiving her certification as a Holistic Health Practitioner. Barbara's passion lies in educating herself and empowering others to learn how to allow the body to heal itself using natural means through the Holistic approach. She applies her years of education and training and believes in educating each person as an individual, designing a specific plan unique to them.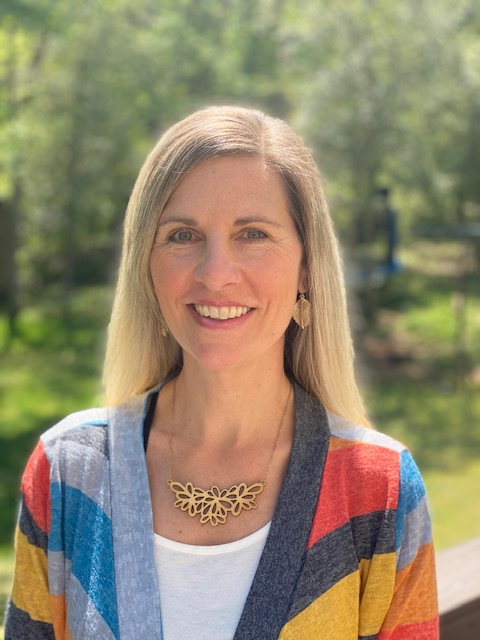 Nicole Paquin, C.N., N.D.
Nicole Paquin, C.N., N.D., is a graduate of NITE. She also has a degree in social psychology and psychology from Western Michigan University. Her interests include teaching Vaccines and Environmental Poisons and Environmental Poisons II. Nicole is devoted to helping her students understand all aspects of naturopathy and how they combine into physical and emotional health.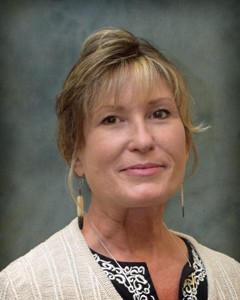 Suzy Sikora, ND
Suzy Sikora, ND, is a certified traditional naturopathic doctor, consulting hypnotist, eclectic herbalist, and owner of Sustainably Well, LLC. She is a graduate of the University of Michigan-Flint, in addition to NITE. She teaches both private and free public classes on a variety of health and healing topics throughout the year at the Flint Farmer's Market, and conducts a four-month introduction to an herbal medicine program each year. She provides private consultation at her office in the historic Paterson Building in downtown Flint.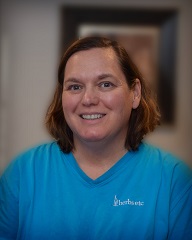 Teri Straus, BS, MS, LMT
Teri specializes in therapeutic massage, emphasizing deep tissue, myofascial release, lymphatic drain and reflexology. She has earned her BS degree in Civil Engineering and her MS in Construction Management. She served 20 years in the US Army as an Engineer Officer. Upon retirement, she returned to her hometown of Beal City, and started the Therapeutic Bodywork Practitioner program at the Naturopathic Institute. She graduated at the top of her class, and is currently working at Herbs etc. Teri is enthusiastic about her new career because it is a great way to continue to serve and help people.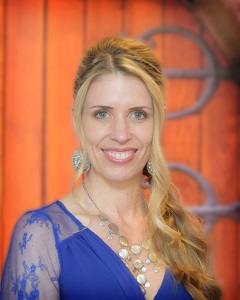 Corey Winters, ND
Corey Winters ND is a Traditional Naturopathic Doctor at Thrive On Life, in Brighton, who utilizes Morphogenic Field Technique and various other forms of energetic testing. She also specializes in Holistic Nutrition, Iridology, Herbology, Essential Oils and Frequency and Light Healing. Corey started her professional journey at Clayton College, where she graduated in Holistic Nutrition. She later went on to graduate from the Naturopathic Institute as a Certified Naturopath. Corey is also nationally board certified as a Naturopathic Doctor.