Naturopathic Academic Opportunities
Challenge your mind; find your calling
Find what you are passionate about and develop your skills through any of our life-changing naturopathic academic programs. At the Naturopathic Institute of Therapies and Education, we don't just provide you with information, we give you an experience. Our programs are not only designed to open up doors for you professionally, but to help you discover yourself personally.
Our programs include:
We offer various courses year-round at times that are convenient for people with families, jobs and other obligations. Students can register for one of our naturopathic education programs or individual weekend courses.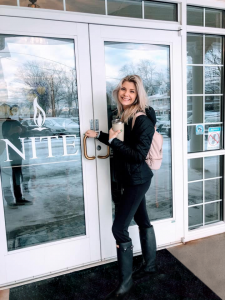 Internship Hours Available through Herbs Etc.
Students are encouraged to engage in hands-on training alongside qualified practitioners at Herbs Etc, the natural health retail store connected to the school. This is an accelerated learning experience that puts your classroom knowledge and skills to the test.
Extended Learning
Join us for Saturday Seminars, (sponsored by the Naturopathic Community Center) and challenge yourself with inspiring classes that reach beyond your classroom. Want to dive deeper into a certain topic? Saturday Seminars are just the thing for passionate students who want more out of their education.
Visit the Naturopathic Community Center website for even more natural health learning opportunities.
Tutoring, Mentoring, Financial Budgeting
You won't be alone as you tackle your education at the Naturopathic Institute. Students can enjoy the extra benefits of tutors and mentors free of charge. Tuition payment plans can be worked out beyond the published policy. Joining the NITE academic experience is like joining a family.
Many students describe attending the Institute as life-changing and eye-opening. Our instructors are nurturing experts in their field and your fellow students will become a tight-knit cohort. Everyone at the Institute will work with you to help you achieve your goals.
For more information about our programs, please request information here.