Opening for Licensed Massage Therapist
Posted 10/20/2020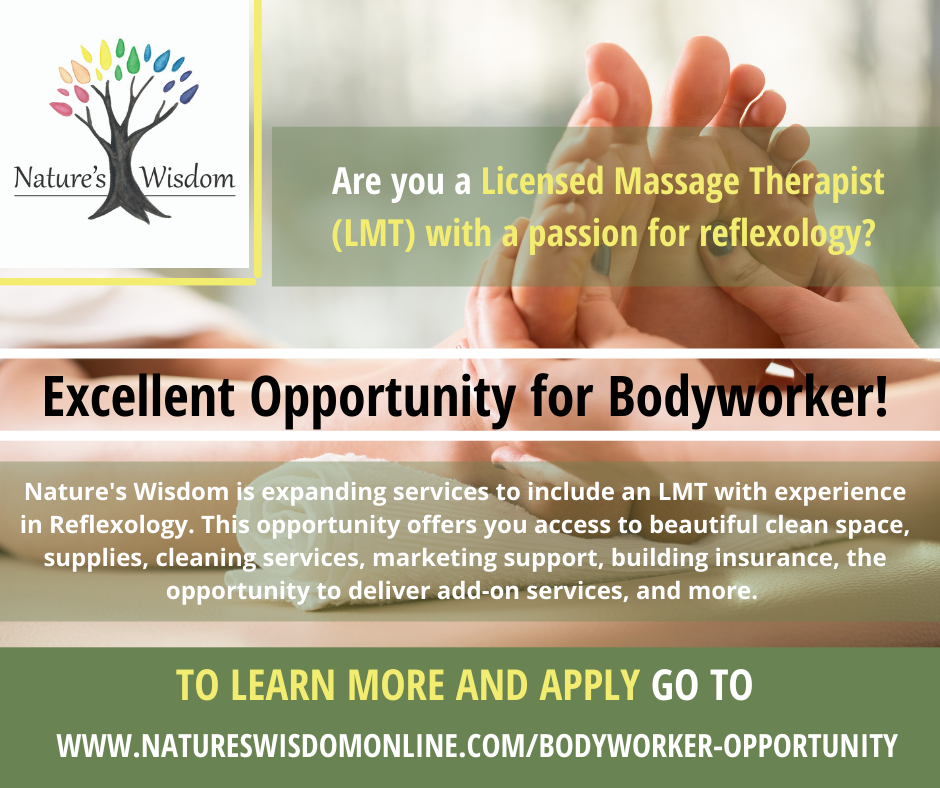 Are you a Licensed Massage Therapist (LMT) with a passion for reflexology?
Nauture's Wisdom is expanding services to include an LMT with experience in Reflexology. This opportunity offers you access to beautiful clean space, supplies, cleaning services, marketing support, building insurance, the opportunity to deliver add-on services, and more.
To learn more and apply, go to: www.natureswisdomonline.com/bodyworker-opportunity